As it's the 1st of April you might think we have something up our sleeve; perhaps the following promotions are a practical joke? We're not trying to fool anyone, our new quarterly promotions are ridiculous and real.
6 Months Free BaaS and DRaaS
That's right, 6 months FREE on our Backup as a Service and DR as a Service products including:


Perfect solution for clients already using Veeam Backup and Replication v9+ and looking to get their backups to the cloud.

Visit our BaaS and DRaaS page for more product details.
VoIP Bundle Promo
Not only do we have new Grandstream handsets, but for a limited time only you can get the NEW Premium Bundle for the price of the Standard Bundle.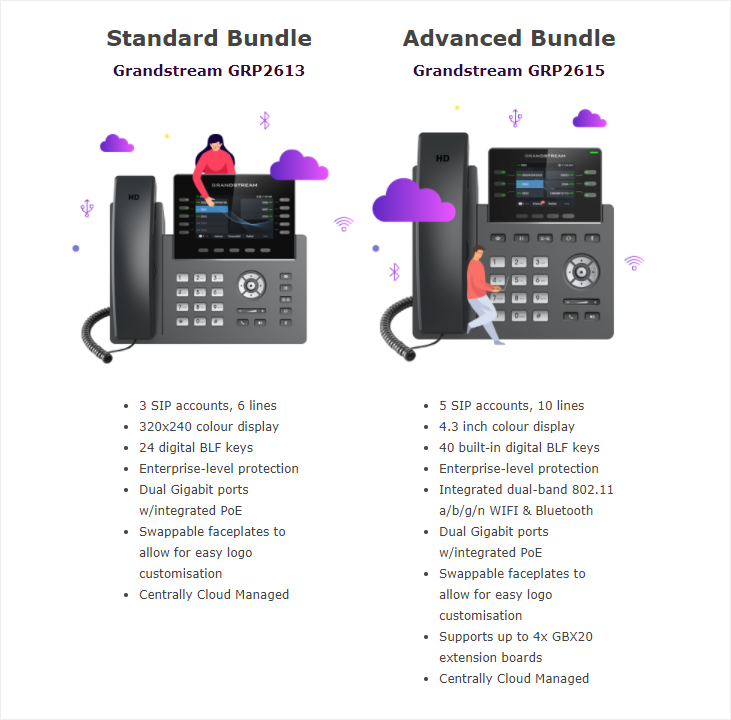 In addition, our Free Number Porting Promotion is available, see below.
$0 Number Porting Including Category C Ports
For a limited time only, all number porting including Category C and 1300 Number Ports are FREE.
This has been extended by our Upstream carrier and can change at any time so get in before the promotion closes.

If you still have questions, feel free to message us in the chat box below or schedule a call back here.
Interested in learning more about our latest promotions team? Contact our friendly team in any of the below ways, and we'll be in touch. Call 1300 781 148, email sales@hostednetwork.com.au, or drop us a note in our website chat box on the left side of this page.
P.S.
The following terms will apply on this promo:
New customers only
Notify the account manager before placing an order in the partner portal to have a draft order raised.
Promotion can't be used retrospectively
Doesn't include Move, Add or Changes to existing orders