I think it's safe to say that selling VoIP is a bit of a niche that requires some intimate product knowledge, not just technically but from a productisation perspective as well. In that vein, we've worked closely with our partners and after listening to feedback, have put together easy to understand and easy to sell pre-packaged bundles to effortlessly add to your product stack.
What's more is that we'll work with you on setting up these bundles with your customer and ensure that everything is working prior to handing over management.
Available immediately for Hosted Network Select Partners, the following bundles can now be purchased:

These pre-packaged bundles include the below features and much, much more. With the option to select from a range of handsets that suit your customers' needs, you'll be able to tailor a solution, no matter the opportunity.
All Bundles Include
Unlimited Australian mobile calls
Unlimited local and national calls
0, 12 and 24 month contract options
Voice mail-to-email
Standard direct in Dial extension
Competitive rates for other calls
Now if you're loving the idea of pre-packaged bundles but want to use a Softphone, existing hardware or provide your own, we have an option for that too! Our 'bring your own / Softphone' bundle utilises existing hardware or the Grandstream Wave app, which can turn any compatible smartphone/tablet into a Softphone.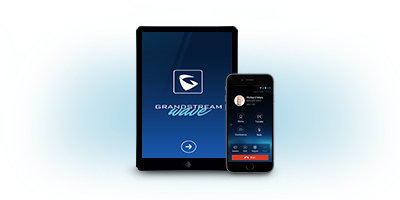 What's more is that we aren't removing our existing Wholesale VoIP pricing so partners have the option of creating their own bundles / product stacks. Existing pricing and products won't be affected either!
If you're a Hosted Network Select Partner already, simply click here to login to the Partner Portal to download an updated price book to check out more information and pricing.
If you're interested in reading more or becoming a Select Partner, click here to download our VoIP Business Bundle Information Pack.
Thinking about implementing VoIP in your own business? Call us on 1300 781 148 and we'll put you in touch with a Select Partner who can help you and your business.