Why choose DRaaS with Veeam?
Through the same Veeam console used for existing backup and replication jobs, you can add Hosted Network as a service provider target. You can then send both backup and replication data from the same console.
Interested in how it looks from an overview?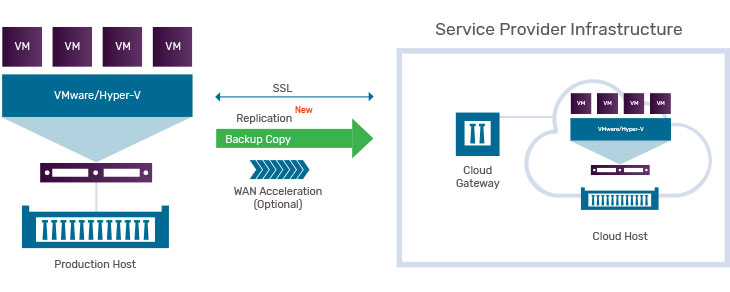 If you're an MSP with clients running Veeam and are looking to get their backup and disaster recovery services setup, speak to us today. We can provide a free, no risk trial and answer any technical questions you might have.