It's one of the best times to sell an MSP, there are far more buyers than sellers and the valuations are higher than they ever have been, so why aren't more owners taking advantage while they can?

This is a question I have been asking many MSP owners, and while legitimately there are those that are making good money and they have plans to go longer, I am finding one key mental barrier is getting in the way – Owners are worried about what is next for them!

Most owners have been running their MSPs for over 15 years, they have poured their blood, sweat and tears into the business with lots of nights without sleep. The business has become apart of their identity, for many it is who they are.

Couple this with the fact most Owners aren't really old enough to be ready for full on retirement, it's not hard to see why it would be scary to exit something that they have known for +33% of their lives.

When I discuss sale with owners, I always hear these throw away lines;
I am not sure anyone would hire me, I have only been running an MSP for the past X years
I don't know what I could even do
I am not ready to retire, I am only late 40s/early 50s
I don't think anyone would hire me, I have been working for myself for so long
All these comments are full of fear of the unknown, this is because we aren't thinking and planning the future, we are so used to being reactive in our business day to day, it's easier to default to what we have always done.

And I am more fearful for those stagnating in their MSPs, the industry is changing rapidly with more risk than ever. Many of the same owners that are fearful with selling their businesses are those that don't have the energy to invest in growing and changing their business models to adapt.
This is the reason for me writing this article, I want to help shine the light on opportunities and remove the fear of what is next.

Now if you are legitimately are making a lot of money from your business, i.e. you are paying yourself +$180,000 salary, +$25k in salary and still generating +15% EBITDA with no mortgage you should be planning out your personal wealth targets, investing in your business and sell when it makes sense.

But if you are an average MSP owner, paying yourself under $150k, paying the base super, making 6% to 10% EBITDA and probably still have a mortgage to pay off. I would be seriously questioning whether to just keep plodding along.
Margins will continue to get squeezed
The risk of cybersecurity is only going to keep increasing
The legislative and regulatory requirements are only going to continue ramping up
Technology is changing dramatically and what you've always done is becoming redundant
Talent will continue to become more difficult to recruit and retain

It is a tough road ahead, you need to be wanting to do this for another 10 years to drive your business changes and growth plans to be flourishing on the other side. Do you have the energy and will to do this?

For selling your business, you can't just wake up one morning and people will magically buy you! It's typically an 18 month process to just find a buyer, do due diligence and to finalise the contract, you then may need to stay in the business for another 12 to 36 months. So don't expect to walk away quickly, unless you sell at a super cheap amount, but who wants that?

So what can you do next?

You've been in business for 20 years, you've been in the technology industry likely longer than 20 years. That's a very specialised skillset that not many people have, and guess what, the market is crying out for these skillsets.

There are plenty of opportunities;
Large MSPs are looking for these kinds of MSP owners that want to be a vCIO/vCISO whether part or full time
MSPs are looking for leaders to be an internal CTO/CIO/CISO/GM/Sales Director etc
Organisations are looking for inhouse CTO/CIO/CISO whether part time or full time
Organisations are looking for consultants to work with them on their technology
Boards need people with business and technology experience
MSPs and other businesses need coaching and mentoring
You could restart and create a new business

These are all lucrative jobs with responsibilities, but with less direct risks like an MSP with retaining data and trying to be directly defensible against cyber attacks. No longer do you have to spend late nights trying to resolve IT issues. You would be looking at salaries of +$180,000 plus super in a normal 9 to 5 business hour capacity.

So why not think a little differently and see the opportunity to sell out from your business, get your mortgage paid off, get some cash to invest, take a bit of time off to recharge and come back to the industry in a different capacity that pays well with less stress.

There is far more opportunity than you think, and being able to focus on one thing and getting to enjoy your passions in and out of work would be life changing.

The golden period for sale valuations for MSPs won't last forever, it might be the right time to cash in.
About the author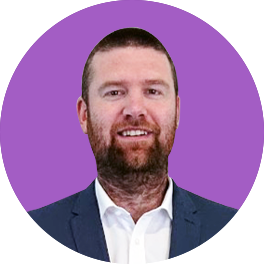 James Davis is the Director of Pax8 Academy Asia. Originally from Canberra, he recently moved as far south as he could to Hobart. He joined the Sea-Level family in 2020 to grow the Sea-Level Operations offering locally in the APAC Region, joining Pax8 in May 2022 to elevate the industry through education.
James is a coach that has over 16 years industry experience in owning and managing SMBs. His core purpose is "To create freedom from chaos from the lives of others so they can thrive and grow".
He values personal development, always trying to learn something new to build his body of knowledge to grow as a person and leader. James tries to share his knowledge and experience as much as possible, believing in the go-giver mentality.
About Pax8
Pax8 simplifies the way organisations buy, sell, and manage cloud solutions. Join the cloud marketplace that unlocks a universe of possibility! Sign up here.