With Desktop as a Service (DaaS), a premium end-user experience is extremely important and creates a couple of things to consider when comparing against traditional desktops. Please see these considerations below:
Office 365 is a fantastic product and we get a lot of questions every day about if it can be used with our Desktop as a Service solution. Read on below as I cover the various components of Office 365.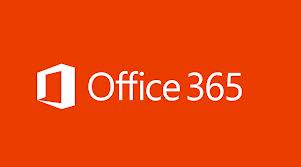 Firstly, the main question, "Can I use Office 365 with DaaS?" The answer is yes! However, when you want to install the version of MS Office that comes with Office 365 you may run into issues. Should you only wish to use the emails and the online version of Office (the one similar to Google Docs) then you have no further issues. However if you do wish to use the installable version of MS Office, take note of the following:
Due to Microsoft Licensing restrictions we can only allow you to install it when we provide you with dedicated compute which is available for seat sizes above 100 and with a commitment period e.g. 12 months
You are allowed to install this for both VDI and Session based desktops if you meet the above requirements
You need to have Office 365 ProPlus / Enterprise E3 plan
Remember there is a 12 month commitment with Office 365 so it isn't as cost effective if you are looking for short term use such as where you need to spin up 30 desktops for 2 month period, whereas if you purchase MS Office Standard or Professional from Hosted Network this isn't an issue, as we allow you to pay by the month and only for what you use
The above rules are about all that you need to worry about however if you're interested in reading further on the topic watch/read the below:
If you are wondering if you can or cannot use Office 365 and are unsure please don't hesitate to call our team on 1300 781 148
If you think I've missed any of the Microsoft Licensing rules, please let me know.