For the last couple of months we've been promising a new and improved Partner Program. The changes have been made and we've welcomed the introduction of Partner Status levels – a Partner reward scheme that promises to motivate you to grow your business and help you to succeed in selling our Cloud services.
Spanning across four levels, Bronze, Silver, Gold and Diamond, the levels are dependent on the Partner's level of involvement and competency across sales, marketing and technical areas. The higher the status level, the greater access you have to things like marketing development funds, Hosted Network funded Partner Activities as well as internal service credits and exclusive discounts .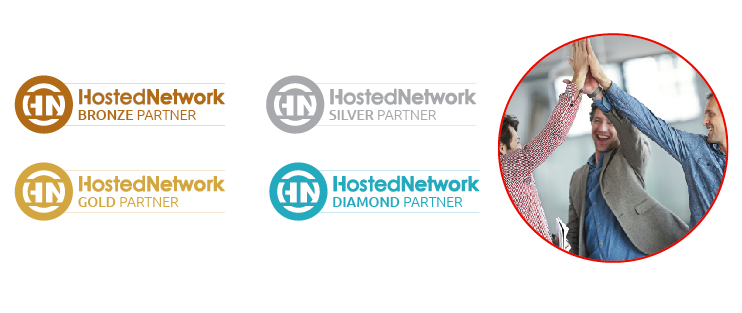 We're dedicated to our Partner's business success, and the introduction of Partner Status levels are here to help your business grow and reward your growth.
Wouldn't you like to be rewarded for your success?
To find out more about Partner Status levels and how you can become a Partner, give Hosted Network a call on 1300781 148.