And just like that, the first quarter of the year is over! Amid the coronavirus crisis, we want to bring you some positive news to keep things in perspective.
We heard you loud and clear. With your feedback and usage in mind, we're very excited to announce the release of our new and improved Partner Portal.
We listened to you, our partners, about your suggestions and how you would like to use our partner portal moving forward, so we took those into account along with our team's expertise to come up with a system that will make your life easier.
We derive solutions by understanding your needs, that's why our team works hard to develop built-in services that are practical and will enable you to maximise the system. We're rolling out the beta version which will showcase vital functionalities like online ordering and will be in continuous development as we port over new implementations and work on improvements depending on partner feedback.
Read on to learn more about the changes and improvements implemented into the Hosted Network Partner Portal:
New Online Ordering
An addition to the partner portal, we now have a new online ordering system that allows you to custom select the products and services you wish to avail. We've also added several new sections focused on helping you market the products to your customers as well as access the training you need, and more.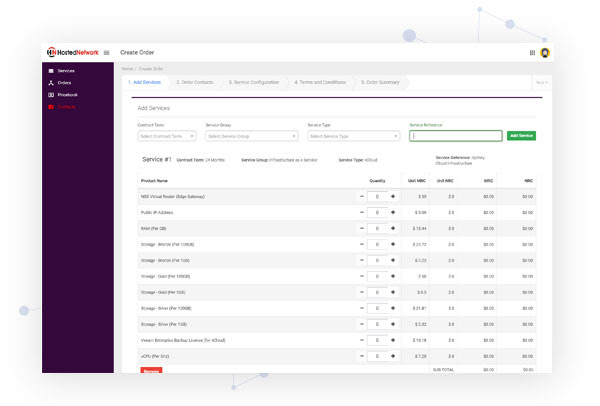 We will be deploying this in stages to make sure everything is as seamless as possible. We encourage you to send us feedback and suggestions through the feedback tool which you'll find on the right-hand side of the interface.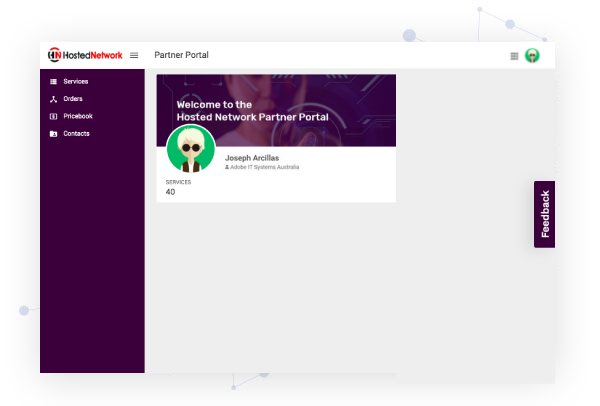 To all our partners, we want to thank you for going on this journey with us. It has been a collaborative effort and we couldn't have made this possible without your help. We're excited for you to see and explore the new partner portal soon. As always, let us know what you like and where we can improve to help meet your goals. Stay safe!