As you deal with an increasing number of customers (which we are very excited about), you would probably find making invoices a bit of a tiresome task. We've been thinking about that too! For the past few months, our team has been making some exciting improvements in our rebilling platform and it is now very close to going live!
Our work revolves around creating seamless processes for our partners so you can optimise your time and effort in your day-to-day operations, that's why we are very excited here at Hosted Network to share the new developments in our rebilling platform- based on feedback from our partner MSPs.
Issue One Invoice for All Vendors
Focus on high-level work and avoid spending time creating separate invoices for services from different vendors. We understand that you acquire services from a pool of technology vendors and coming up with invoices can be time-consuming.
With v2 of our Rebilling Platform, you can now generate a single invoice not only for Hosted Network's services but for other vendors too. You can customise your invoice further, by indicating one-off and recurring charges, your sell price and transforming it to look on-brand with your company logo and colors.
No need to worry about invoicing matters especially for multiple customers as we got that covered!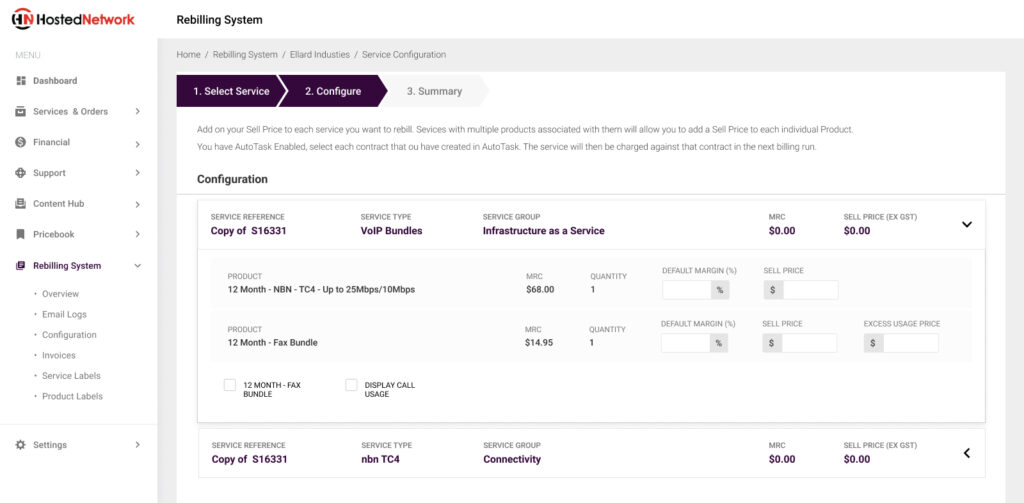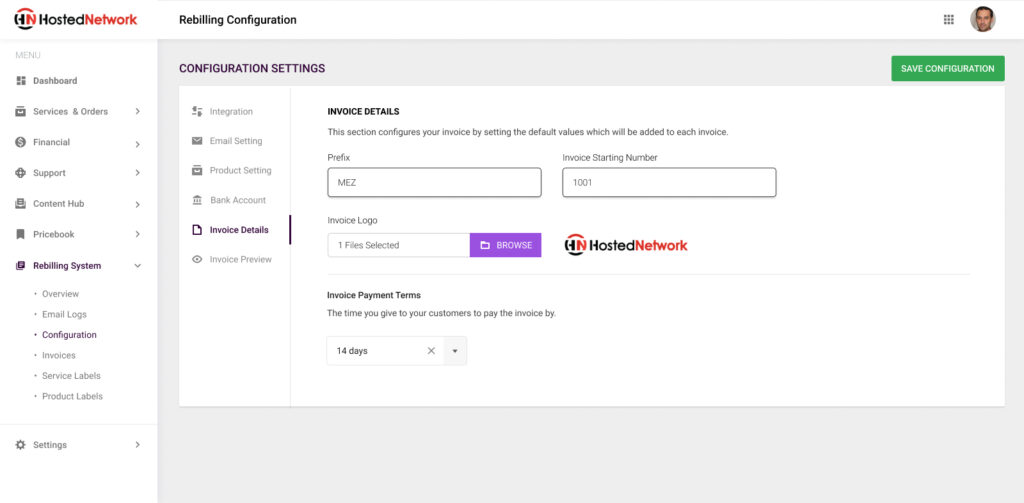 Bundle your Way
The new rebilling platform also lets you decide on your bundling packages and have the option to group services under one line item.
Name your Services as you Please
If you're thinking of a different name for "VMWare vCloud" or any services that you would get from us, then you are free to change it to the name you see fit.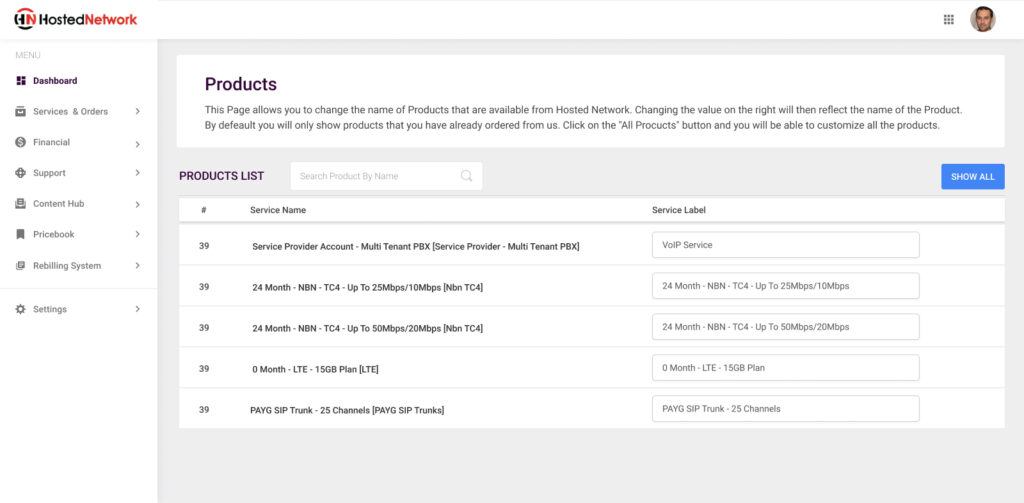 Easy Customisation of Margins
Pressed for time? No problem. Set a default margin on top of all your services so you don't need to adjust every time you generate an invoice.
Also, with the new rebilling system, you can now set margins by percentage or sell price. You don't have to worry about missing additional charges too as you can now add margins to specific utility charges such as excess data usage fees.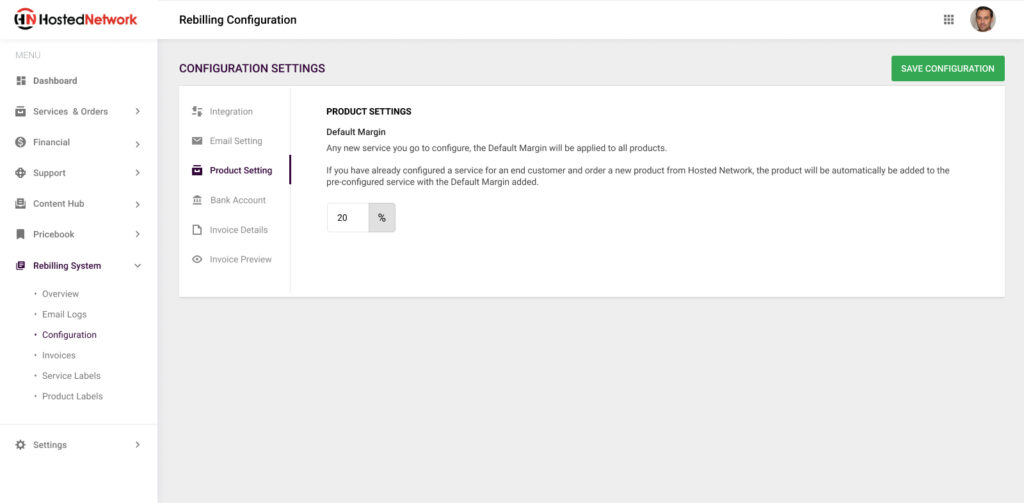 Regenerate Invoices when Needed
Need to make some adjustments? Have the ability to change the details of your invoice before sending it to your customer.
Cheers to "Sync-Cess"
Aside from the existing built-in accounting and PSA software integrations such as Xero and Autotask, we now have Connectwise in our new billing platform, giving you more sync options to your systems.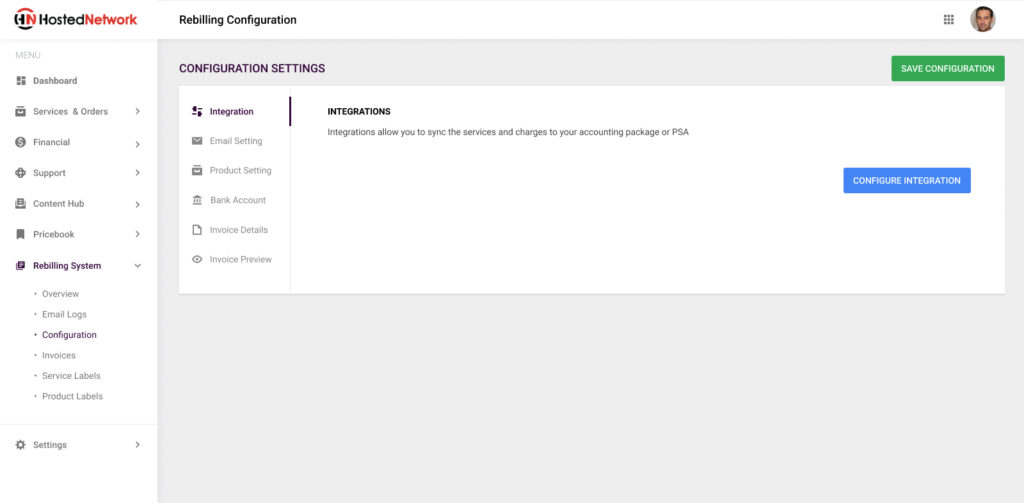 So there you have it. Be the first to hear when Rebilling v2 is live and register your interest.