We're delighted to announce the launching of our new Status Page!
As we grow and expand our service offering, more and more status updates are needed.
We strive to provide the best partner experience possible and with that thought in mind, we've made the decision to move to a new status page.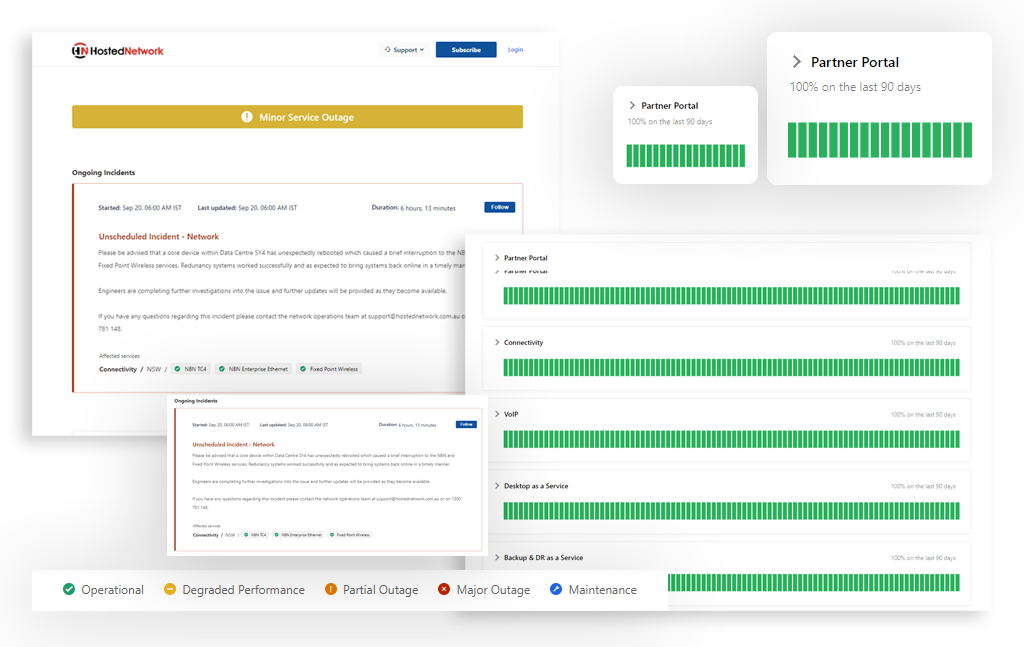 With this new status page you'll experience:
A cleaner interface and easy to see incidents/maintenance at a glance
The ability to subscribe to all services, or only the services relevant to your MSP
Subscribe via email, webhook or RSS feed- this will allow further integration such as Slack, Microsoft Teams and other collaboration and notification platforms.
What do I have to do?
Absolutely nothing! If you are subscribed to our current status page, you will automatically be moved over to our new system. We would encourage all relevant staff members to also subscribe.
Once live, you'll also be able to log in and customise your subscription settings to receive notifications specific to the services that affect you.