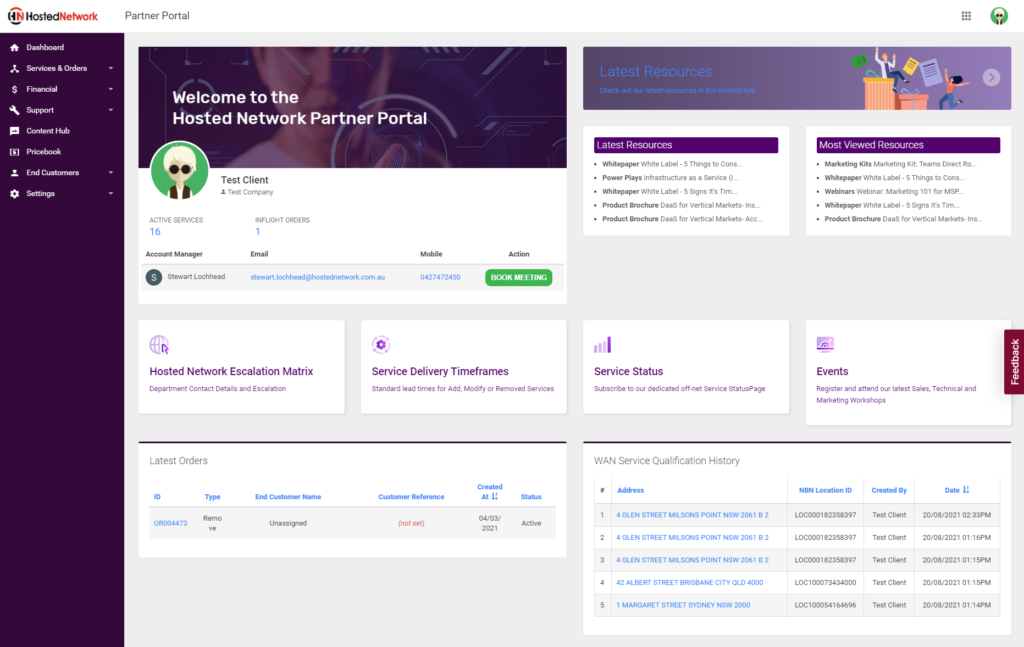 We did something great! (And got recognised by it.)
Our team is delighted to be included as one of the finalists in CRN Impact Awards 2021 for the "Platform Innovator" category, in recognition of J.A.R.V.I.S (Just a Rather Very Intelligent System). J.A.R.V.I.S, also known as our Partner Portal is our in-house built platform that serves as a Single Pane of Glass that efficiently helps our partner MSPs overcome the common hurdles to growth and profitability.
All the functionalities of the partner portal are created and continuously improved based on the suggestions and feedback of our partner community, with our team keeping in mind to create the right tools that can help our partners resolve their key pain points particularly:
Lack of time in creating invoices
Missed profits
Uncontrollable vendor pricing or exchanged rates
Visibility, control and lifecycle management of their services
Lack of time and staff to create sales and marketing resources
Hosted Network is joined by other tech providers which are also top innovators in delivering significant outcomes and exceptional customer experience to their partners and clients.
Congratulations to all the finalists! Let's keep innovating!