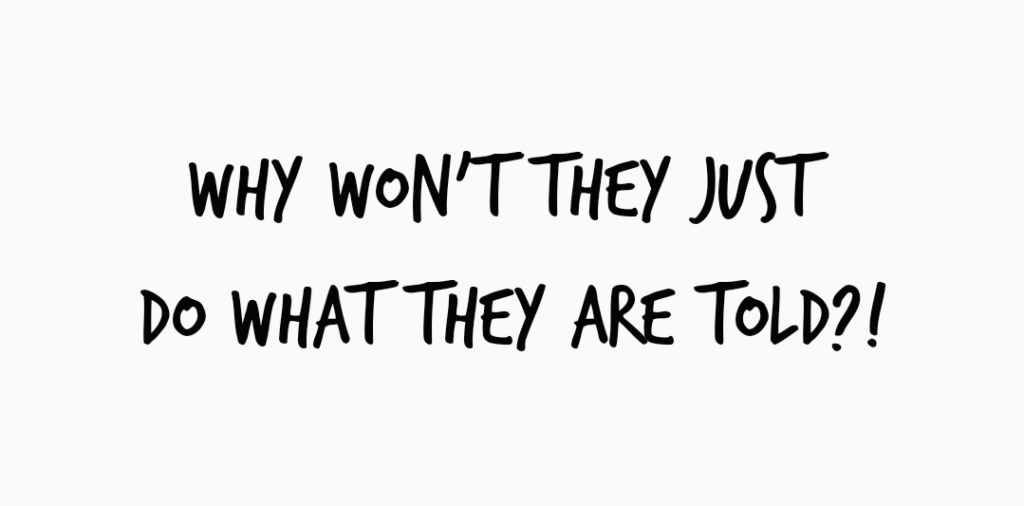 "How do I get my staff to do what I want?"
First, stop calling them staff; they are people.
And second, you don't.
You need to create an environment where people get things done and want to get things done.
I often hear leaders say: "I wish my team would just do what they are asked to."
Based on my own experience I would say that it is only on very rare occasions that people actually don't want to do what you are asking them to do. I'd call that a hiring mistake.
Anyway, here are a few things to consider, if you want to create the right environment:
1. Get to know the team.
If you treat the business like it is just a business, people will treat their job like it is just a job. You can start by engaging with your team, show an interest in what is going on in their lives beyond the four walls of the company. Be genuine and be prepared to go first and share some insights into what is happening in your life.
2. Clearly share the objectives of the company.
If people feel as though they are hired to work and that is where it ends, then all they will do is work. If you want them to make a contribution beyond their "work" then you need to let them know what objective they are contributing to.
3. Grant trust upfront.
For the company to have any hope of success you need to trust each other. If your people need to earn your trust first, and you make them feel that way, then you will have to be prepared to earn theirs too. Grant the trust upfront and hopefully, they will reciprocate.
4. Go beyond KPIs, dashboards, and scorecards.
I agree that all of these things are important to measure success and to know what is working and what isn't. But it cannot stop there, think about the impact you are making as a result of those KPIs being hit or the scorecard being on track. Take time to celebrate what you made possible as a result of hitting the number. It can be internally in the company or the positive impact you have made on your customer
5. Lastly, and perhaps most importantly. Give your people purpose.
If a team member stops and pauses at a low moment, they may be having a bad day, and they ask themselves "why are we doing this?" then you should have already given them the answer. People crave purpose, give them one to relate to their "job" or their "work". If you can align everyone behind a purpose, one that resonates with them, then you will stay focused, and those bad days may not seem so bad.
Leaders who say that they don't need a mission statement, or a Core Focus, or a purpose statement, or a "why" are kidding themselves. It is not about them. It is about the team. And they probably need to stop reading LinkedIn articles and get to work capturing and articulating their purpose.
How do you create an environment where people get things done (and want to)?
Have fun.
About the author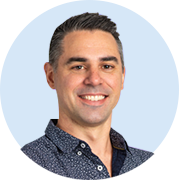 Dan Williams is a Certified EOS® Implementer and has more than 20 years' experience in the IT industry. He is the former CEO of Australian MSP and certified Great Place to Work, Powernet.
He has facilitated hundreds of sessions globally on leadership, growth, and culture. Dan is driven by his passion for helping others and lifting the tide across the IT industry. Dan is a facilitator in the IT Nation Evolve program and collaborates and advises to Microsoft on their Partner Elevate program.
Dan spends most of his time pursuing his purpose of connecting people with possibilities to unlock potential. As a lifelong entrepreneur himself, Dan now works with over 25 technology service providers across the APAC region as their EOS Implementer and Coach on their journey to implementing the Entrepreneurial Operating System.
To know more visit https://www.eosworldwide.com/dan-williams#