It may be a little late into January, but welcome to the new year, nay to the new decade!
We're almost done with the first month of 2020; how are your resolutions going? Our team at Hosted Network is very excited about what's to come with one of our most meaningful resolutions—to provide the best experience to our partners.
That is why with our ever-evolving industry, we want to take you with us to share how we are evolving; starting with a new billing system, a new partner portal, new rebilling upgrades and the growth of our team among many other initiatives we have planned for this year.
But before that, let's take a look at the past year to recap some of our most recent updates:
100Gbps core network upgrades!
Recently, we've upgraded our transit network, bringing on additional carriers and peering to provide more capacity and better routes. As the next stage of this upgrade, we'll be upgrading our entire core network starting with our Sydney facilities.
Business nbn™ now available
We're touring the country alongside NBN Co, introducing business nbn™ solution offering to MSPs. The time is now to learn about these options as more areas get the nbn™ "Ready For Service" tick of approval.
Service Qualification Tool upgrade!
We released a new version of our Internet Service Qualification tool which enables you more flexibility when ordering nbn™ services. Discover its new features and what's on the road-map for our Service Qualification Tool.
Now while these are underway, here are the things we have in store for you to officially kick-start the year.
What's New at Hosted Network?
nbn™ Business Incentive Program
Grab the chance for bigger and better rewards this year as we launch a new reward incentive program. Earn up to $1,520 cashback for every successful business-grade nbn™ connection.
New Billing System
We've been working hard behind the scenes to build a new billing system that provides a much simpler and efficient way to process invoices.
Why are we making this change? We're always looking for ways to make our partners' lives easier and with our new billing system, we aim to fulfil that and more. We will be keeping the same functionalities that you know and love while updating the look and improving the overall user experience.
We will be moving partners over from the first of March in batches and gradually move everyone over by the end of the year. Our existing partners don't need to do anything—we'll take care of everything for you.
Rebilling Updates – Xero and Autotask Integration
To streamline VoIP billing for our MSP partners, we have added two integrations into our system—Xero, an online accounting software and Autotask, a billing and contract management system for MSPs.
Both integrations aim to save a huge amount of time for our partners, eliminating the need for manual input for every transaction. With Xero, VoIP billing and accounting can now be completely 'set and forget' while Autotask syncs all rebilling charges to the Autotask contract so that Autotask can invoice it.
Team Growth
To address the growing demands of our business in different areas, we are pleased to announce three new additions to Hosted Network.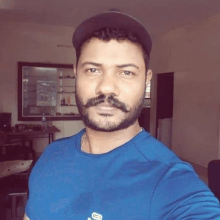 Late last year, we brought on a graphic designer and front end developer, Jithin Raj, who's responsible for creating and developing creative assets, UI/UX design and branding.
---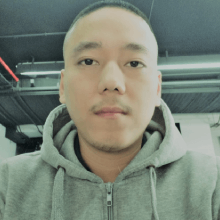 In addition to the NOC and Engineering team is Rainier Chang, taking on the role of network specialist to oversee network performance, troubleshooting, network provisioning and configuration.
---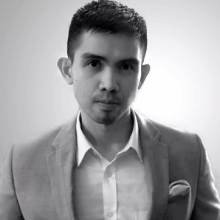 Raymond Viola, a dedicated marketing specialist who will be working with our sales and marketing team to oversee campaign creation and development of a range of marketing materials to help partners go to market with new solutions.
We look forward to working with you in 2020!