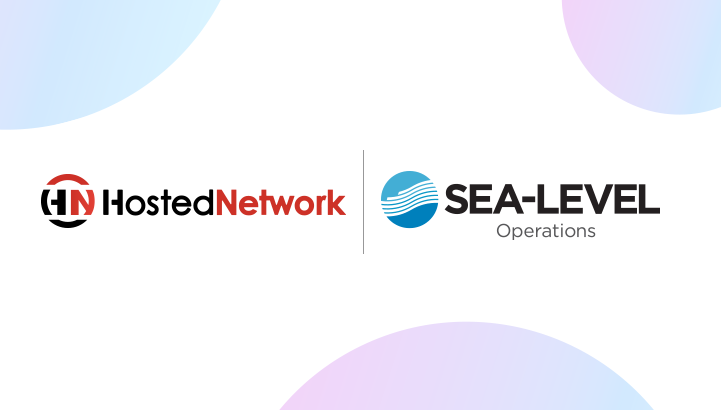 Sharing the same history of running MSPs to becoming MSP enablers, Hosted Network and Sea-Level Operations will now work together in helping MSPs fight the common pain points of managing and growing an MSP business today which often include gaining efficiencies within their business, increasing their revenue streams, retaining and growing their clientele and staying ahead of the tight competition.
A series of free training, events and workshops will be facilitated to help educate Hosted Network's partners on how to improve the different facets of their business operations such as admin and finance, PSA and RMM management, service delivery, sales, marketing and a lot more.
Aside from the webinars, useful content and other resources will also be available to enable Hosted Network partners to improve internal operations, overall productivity and profitability.
"Our partnership with Sea-level aims to help our MSP community avoid reinventing the wheel when it comes to streamlining their operations. These improved operations have a waterfall effect on enhancing partner profitability, staff and client happiness. If we can make a positive impact and be a part of that, then I'm all for it!", said Meryl Palma, Partner Success Manager Hosted Network
James Davis, Managing Director of Sea-Level Operations for Asia-Pacific will co-lead Hosted Network's popular webinar series, MSPs in Conversations where industry partners and thought leaders are invited to join a casual conversation tackling the common challenges in running an MSP and strategies they can do to overcome them.
"This Technology Service Provider (TSP) enablement partnership with Hosted Network strengthens our goal to help TSPs overcome operational challenges. Unlike other providers who are in it for the purpose of getting business, our partnership isn't transactional. We are the "givers" in the TSP industry and we share the same goal in genuinely helping Australian TSPs grow and thrive." added James Davis, Managing Director at Sea Level Operations.
The initial enablement activities are expected to commence in the first quarter of 2022. Visit Hosted Network's Events website to register for upcoming events: https://www.hostednetwork.com.au/events/
About Sea-Level Operations
Sea-Level Operations provide expert coaching to MSPs enabling their success through effective operations planning. They offer personalised, 1:1 guidance with their expert coaches who are all former MSP C-level executives and owners. Seal-Level pride themselves in their proven and effective process called 5 Phases of Operational Excellence, a repeatable process that alleviates the problems and stress brought by incoherent operations.
To know more, visit: https://www.sealevelops.com/
About Hosted Network
Hosted Network is a licensed Australian wholesale cloud and telecommunications provider. Founded back in 2003 as an MSP and transitioning to a 100% channel model in 2013, Hosted Network now works solely with other MSPs to help design and implement a range of technical solutions for them and their customers.
To know more, visit: https://www.hostednetwork.com.au/