Sydney, Australia- 15 June 2021 – With over 340 nominations from the entire Australian ICT ecosystem, Hosted Network's Meryl Palma made it as one of the finalists in WIICTA's Rising Star Category.
Meryl is sharing this significant moment with other 185 women who are making waves in the technology community and are also nominated for different categories- Innovation, Technical, Entrepreneur, Graduate, Rising Star, Shining Star, Achievement and D&I Champion (Company and Individual) awards.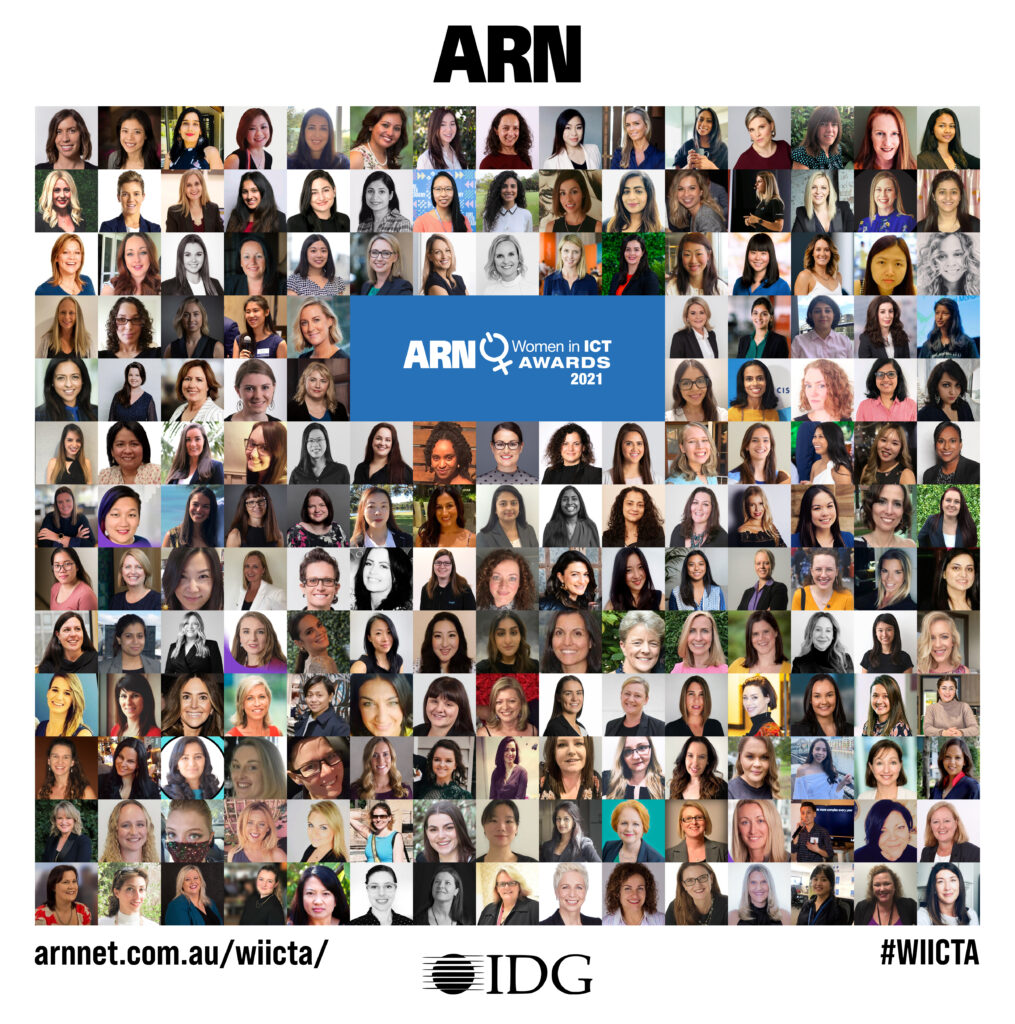 This year's WIICTA is the biggest one yet with 100 more finalists added from last year, crowning it as the top technology awards program for gender diversity and cultural inclusion (D&I) in the Australian channel.
"This year WIICTA has generated a volume and calibre of nominees never been seen nor conceivable before. This is an encouraging sign of a positive trend that gender diversity is high on the corporate agenda of more and more businesses in Australia."
-Cherry Yumul, Vice president of Strategic Partnerships and Innovation at IDG
The winners will be selected by an executive panel of more than 150 industry judges and will be announced during a celebration lunch at Hyatt Regency Sydney on Friday 23 July.
There's No Other Way But Up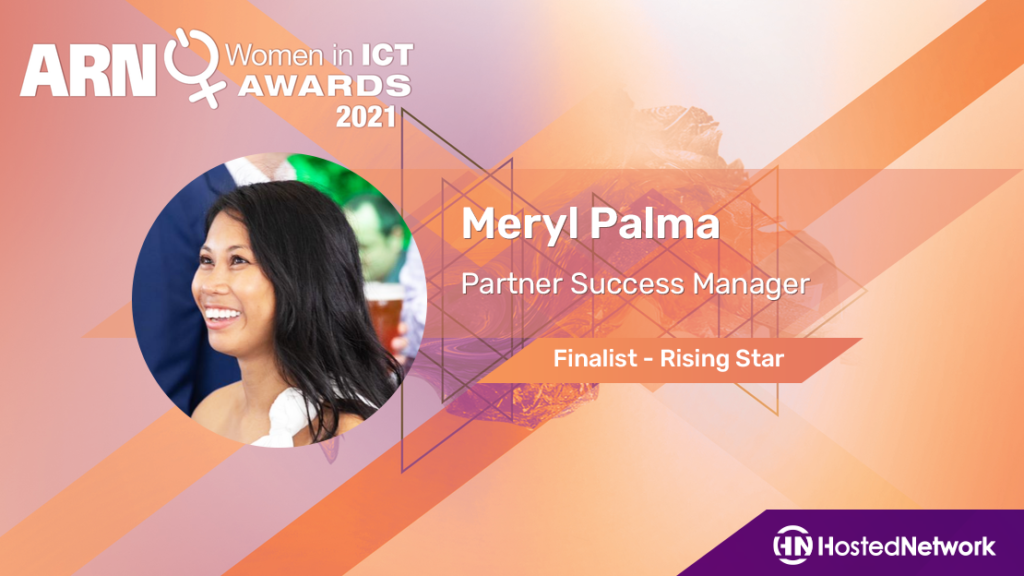 It was eight years ago when Meryl started her stint in the technology scene without any related knowledge or experience in ICT.
This didn't stop her taking on the challenge and the industry. Meryl successfully led Hosted Network's Partner Program which gained traction so quickly that Hosted Network shifted from being an MSP to an exclusive wholesale organisation. Taking care of the end-to-end partner experience including partner recruitment, onboarding, account growth and management, she secured over 30 channel partners in the first year as a wholesale business and was promoted to Channel Manager that same year.
With her role recently changing, she is excited to spearhead the company's newly created Partner Success team dedicated to seeing Hosted Network's community of over 160 Australian MSPs level-up and succeed in all facets of their business.
"I think there's no better way to celebrate my eighth year in the IT industry than being one of the finalists in this year's WIICTA alongside a group of talented women and I wish them all the best of luck. We all deserve this recognition and even if we go home with the award or not, I think we are all winners already.
Working with Hosted Network's amazing team and partners has been an insightful journey so far and I'm excited for all the new challenges and growth opportunities that are in store for me in the ICT arena. I'm thrilled that there are awards such as WIICTA that recognise the excellence of women in an industry that is fairly dominated by men. If I can inspire young people, not just women, and show them the exciting possibilities in pursuing a career in ICT, that's a win for me."
-Meryl Palma, Partner Success Manager at Hosted Network
Women's Voices Becoming Louder
With more platforms highlighting female achievement and tech companies addressing gender diversity in the workplace, Meryl sees a silver lining in the future of equality in ICT.
"The rise of a new category, the D&I Champion Category, shows concrete proof that more and more women are finally showing the courage to drive D&I initiatives in the tech landscape and the impressive growth of finalists in the Technical Category clearly says that a lot of women are now advancing into more challenging technical roles that are usually given to our counterparts. It's an exciting time for all my fellow women in IT. No matter how different we all are, everyone deserves a fair chance to be recognised and celebrated in whichever field we belong in." added Meryl.
About ARN
ARN is the voice of Australian IT channel, keeping Australia's technology companies up to date with the latest news and analysis on the IT landscape. It is one of recognised brands of IDG Communications, a technology media, events and research company built to improve relationships between technology buyers and sellers.
To know more, visit https://www.arnnet.com.au/
About Hosted Network
Hosted Network is an Australian White Label Cloud Service provider founded by Ben Town after identifying a niche in the market for White Labelled cloud services. Initially end-user focused, he found that there was increasing interest from Managed Service Providers, IT Integrators and Software Vendors. From here, Hosted Network shifted its focus from solely end-user to the channel partner market.
Visit https://www.hostednetwork.com.au/ to learn more.