Grab the chance for bigger and better rewards this year as we launch a new reward incentive program. This initiative grants eligible channel partners rebates for every successful connection of business-grade nbn™ services, particularly Enterprise Ethernet and TC2 connections.
Late last year, we toured the country alongside nbn™ Co to get MSPs up to speed, introducing these business nbn™ services to address the growing needs of Australian businesses. Distinct from standard consumer services, these business-grade services feature high bandwidth connections of up to 1Gbps with improved service assurance.
With the new reward initiative, we aim to align with nbn™'s dedication to growing the digital capability of Australian businesses, helping them access broadband services to meet their needs.
All our eligible channel partners are entitled to up to $1,520 per successful Enterprise Ethernet connection.
Here, you may view all business nbn™ service types eligible for the ICT Channel Reward Incentive program: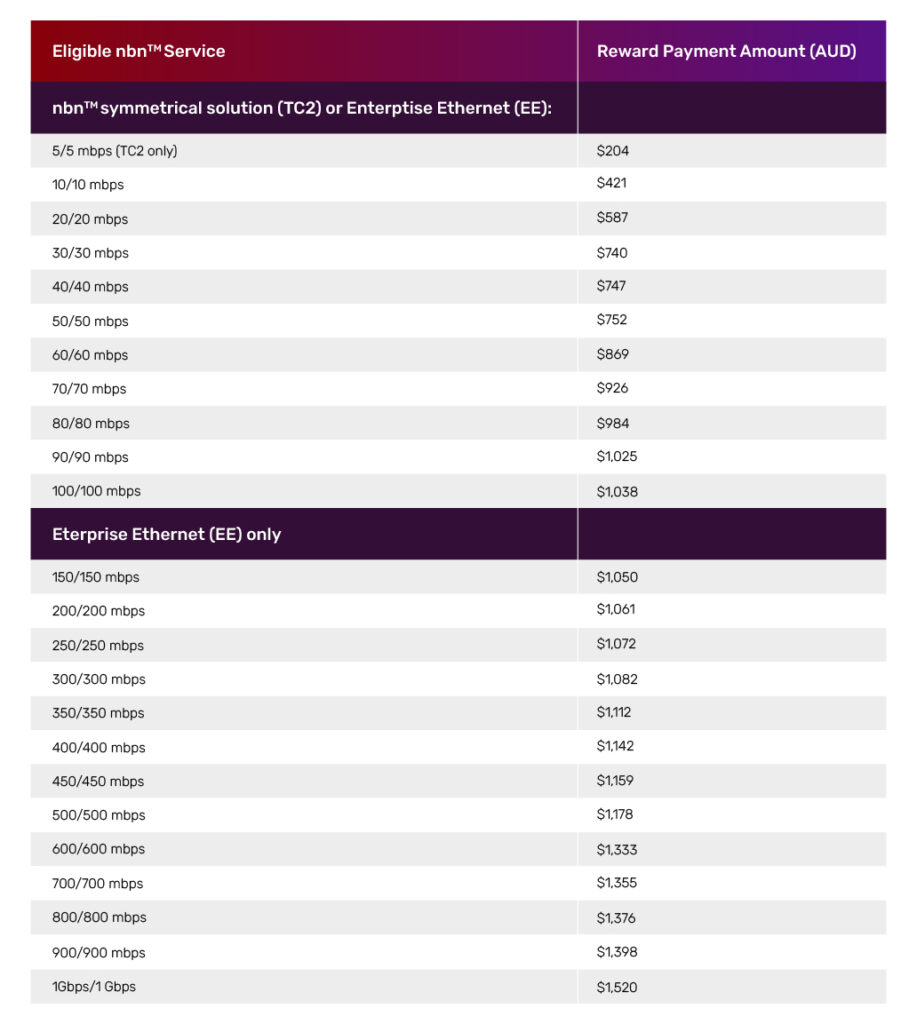 The nbn™ Business Incentive Program will run from January 2020 to 29 September 2020.
Terms and Conditions
Connections must be on a 24-month term or greater to be eligible.
Orders must be placed before 29th September 2020, while the service must go live no later than the 20th December 2020
Partners may earn the rebate for each connection of an eligible nbn™ service, up to a maximum of 50 sales of an eligible nbn™ service for a single client. If a Partner's client cancels the eligible service within 3 months of its connection, the Partner will not be entitled to the rebate for that connection
Partner must be signed up to the nbn™ ICT Channel Program and is certified as having successfully completed the relevant assessments.
What are you waiting for? Login to the Hosted Network Partner Portal to view prices or speak to your Account Manager for more details.